At the very heart and soul of the Tom Bercu Presents brand, we focus on our clients, and give them the personal attention they deserve.  We believe that providing our clients with excellent customer service is paramount to our success.
From there, we follow through by applying our core values of trust and respect.  It is these business principles that shape our company and the way we do business.  These values are underscored by our ability and expertise to follow through and deliver a quality driven product that is creative, value driven and consistent.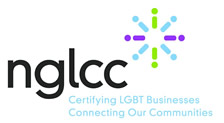 How we work is as important as what we do.  We listen to our clients' needs, and then collaborate with them to create a shared vision.  Finally, we develop a plan that will exceed all expectations and WOW! guests with an event experience that suits each individual client perfectly.
Though we are a boutique agency, our teams are comprised of the best of the best in the industry.  We are again differentiated from our competitors by our top talent and our innovation solutions throughout all stages of event production.  We excel not only in creativity, but in providing solutions to challenges that can arise throughout the production process.
In short, we are award winning partners.  We are passionate about being industry leaders because we are passionate about achieving superior results for our clients.
Meet the team
Our Creative Minds