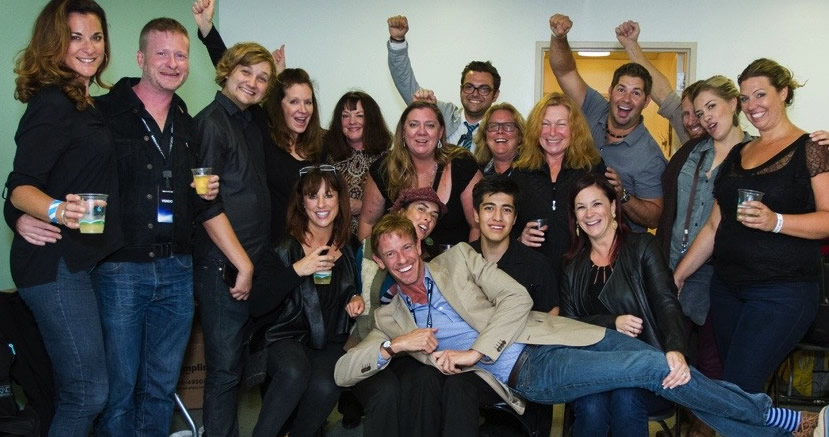 TBP has produced events for elite groups of 50 and large-scale productions for 15,000. We work with a diverse clientele ranging from non-profit organizations to Fortune 500 global brands.  They all have one thing in common, they have discovered that our core values of customer service, trust, and respect underscore our creative, cost effective, and purpose driven events. We have created and delivered successful results for many well known brands such as VMware, Cisco, Lexus, and Nintendo as well as both local and national non-profits such as The National Gay and Lesbian Task Force, Equality California, and Found Animals Foundation to name just a  few. When you work with TBP, you add a partner with award-winning, experienced, creative event professionals to your team that capably design, produce and deliver your events with a high level of expertise. We are confident that a TBP crafted experience will create advocates and enthusiastic customers for your cause or your brand.
We are YOUR partner  – YOUR team  – with one vision and one common goal, and that is to make your event successful.  Your satisfaction is OUR definition of success.  
Meet TBP
Our Clients
Unforgettable Events
We excel in our industry because of our expertise, our creativity, our reliability and our value driven approach to creating an event.  With all of those ingredients combined it is a true equation for success.  It is our vision to provide the highest standards of customer service, creativity, return on investment, and production value to you – our client and partner – while assisting you in creating solutions that solidify your brand, deliver your message, increase your revenue, and showcase your talent in the theater of live event experiences and communications.
Clients and Testimonials
CORPORATE CLIENTS:
Branding Iron Worldwide / Warner Bros Consumer Products
Big Task Weekend / Ferrazzi Greenlight
Avista Studios / Nintendo
World Market Center, Las Vegas
The George P. Johnson Company
BOMA, Greater Los Angeles
NON-PROFIT CLIENTS:
Getty House Foundation – the official Mayoral residence of Los Angeles
Tuberous Sclerosis Alliance
The National Gay and Lesbian Task Force 
The AIDS Research Alliance
The Scleroderma Research Foundation
Gay Men's Chorus of Los Angeles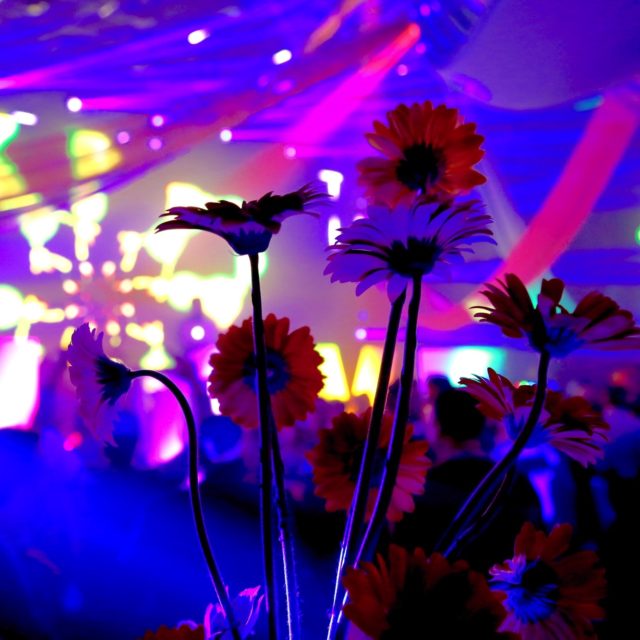 Our company's core competencies are extensive.  Our basic foundation lies in delivering a superior communication and entertainment platform for our clients to deliver a specific message and experience to their audience. We partner with the very best lighting, audio and video companies; décor rental houses and fabricators; security agencies, printers, world class venues and caterers; entertainment agencies; transportation companies; and the many other elements that combine to create world class events. Due to our size, we offer production capability and value which is unmatched by larger production firms.
Read More
We're always working on something new.  Take a look at some of our favorite events.
Read More
Our Accomplishments
Awards and Recognition
Winner, 2016 Gala Award for Best Floral Design.
Winner, 2008 Gala Award for Best Décor Concept: Total Décor Budget Above $150,000.
Nominated for 2008 Gala Awards for events in the following categories:
Best Event Produced for a Corporation or Association: Overall Budget Above $500,000
Best Décor: Total Décor Budget Above $150,000
Best Event Entertainment Concept and Executive: Entertainment
Budget Above $100,000
Best Event Produced for a Nonprofit Organization
EIBTM Award for Best Special Event, 2008
2008 Design Awards, Event Design Magazine, Silver Medal for Best Corporate Meeting / Special Event Environment
Finalist for the Event Solutions Spotlight Award as BEST EVENT COMPANY, 2007.
Finalist for BizBash "Best Corporate Event Concept over $50,000" (2008)
Featured in "Extreme Entertaining Made Simple" by Eduardo Xol
Featured in " Event Design Magazine" Nov 2008; "Live Design Magazine" Feb 2009, Apr 2009, May 2009; "Special Events Magazine" Nov 2007, August 2008, January 2009.
"Tom Bercu Day" – June 23, 2001. For Efforts in Fundraising, Community Building , and Charitable Events, Mayor Willie Brown gave a proclamation declaring June 23, 2001 as "Tom Bercu Day" in San Francisco.
7×7 Magazine – San Francisco 's "Hot 20", October 2003 issue. One of San Francisco 's "Hot 20 Mover and Shakers".